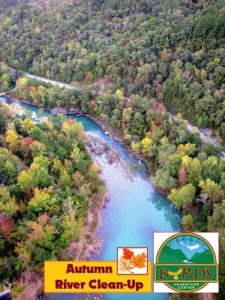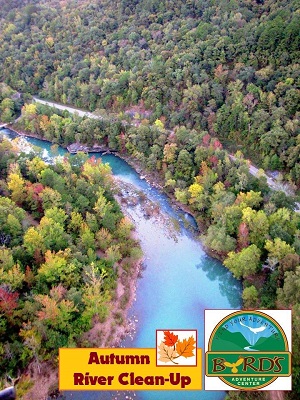 The Mulberry River is a natural wonder. It flows through the southern edge of the Ozarks through some of the most stunning country in the the Midwest United States. Visitors to the area not only enjoy canoes and kayaking on the river but also some excellent fishing. The wildlife in the area is nothing short of amazing and the scenery is breathtaking at the very least.
For all those reasons and a long list of others we are always honored when asked to return to play for the volunteers that visit the area every fall to help clean up and preserve the Mulberry River.
But the clean up isn't the only awesome thing that goes on during this annual event. Over the last 3 years we've made some incredible friends and reconnecting with those people is a complete joy in and of its self. They are an incredible group of musicians hidden away in this remote part of central Arkansas and we are always honored when they include us and call us friends.
We know that not everyone that wants to help can attend and that's OK. Let this event be a reminder to you that no matter where you live you can volunteer and make a difference that will be noticed by everyone that visits where you live. Together we can all make a difference and the annual Byrd's Mulberry River Clean Up is all the proof you should need to be inspired to make a difference in your world!
The music starts at noon at Byrd's Adventure Center located on the Mulberry River outside of Ozark Arkansas. There will be prize drawings along with some great bands in this mini festival . We'll be taking the stage right at sunset (6:50pm) and playing until 7:50….. We'll also be whipping out a giant pot of our now famous "Friendship Stew" so stop by our campsite after our set, share a meal with us and if you're really feeling good bring your instrument of choice a jam with us. We can guarantee it will be a great way to end another awesome day alongside the Mulberry River.